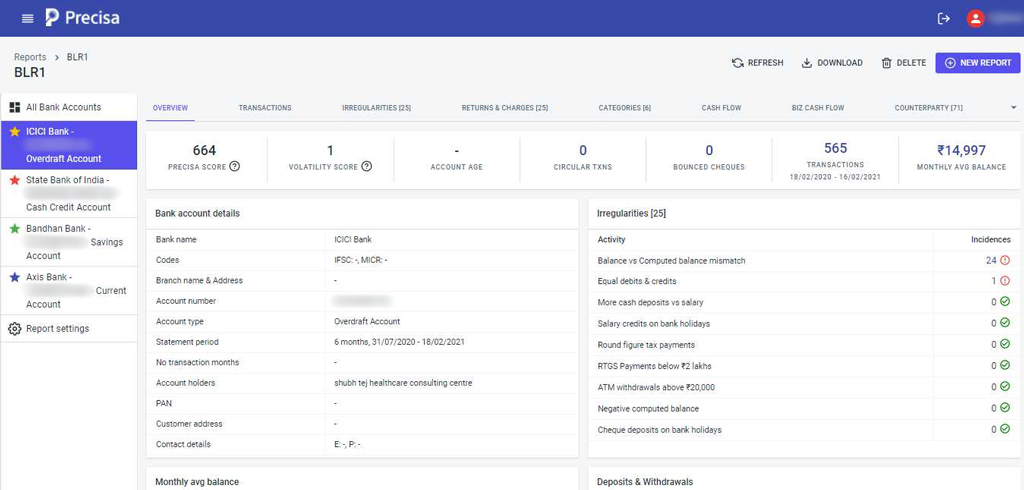 09/09/2021
Precisa is a comprehensive AI-powered analytics solution that allows users to analyse bank statements in real-time to check borrower credibility for quick, accurate loan approvals.
Precisa is used by banks, lending institutions, and NFBCs to reduce or eliminate manual verification and analysis of bank statements using the tool's online features.
This latest feature is an addition to its host of analytical features and automatically extracts the bank account number and other details from the bank statement for accurate verification, reporting, and analysis of account holder details.
Extract Account Details from the Bank Statement
The most important step for bank statement analysis is verification of bank account number, account type, IFSC code, branch, and transaction details. These details are important to primarily verify the account and further analyse credit scores for loan approvals.
Precisa's new feature can automatically detect more than 90% of bank account attributes with more than 80% accuracy.
The extraction of account attributes happens within seconds of the bank statement being uploaded. This then generates a smooth and quick report that is ready for verification and analysis.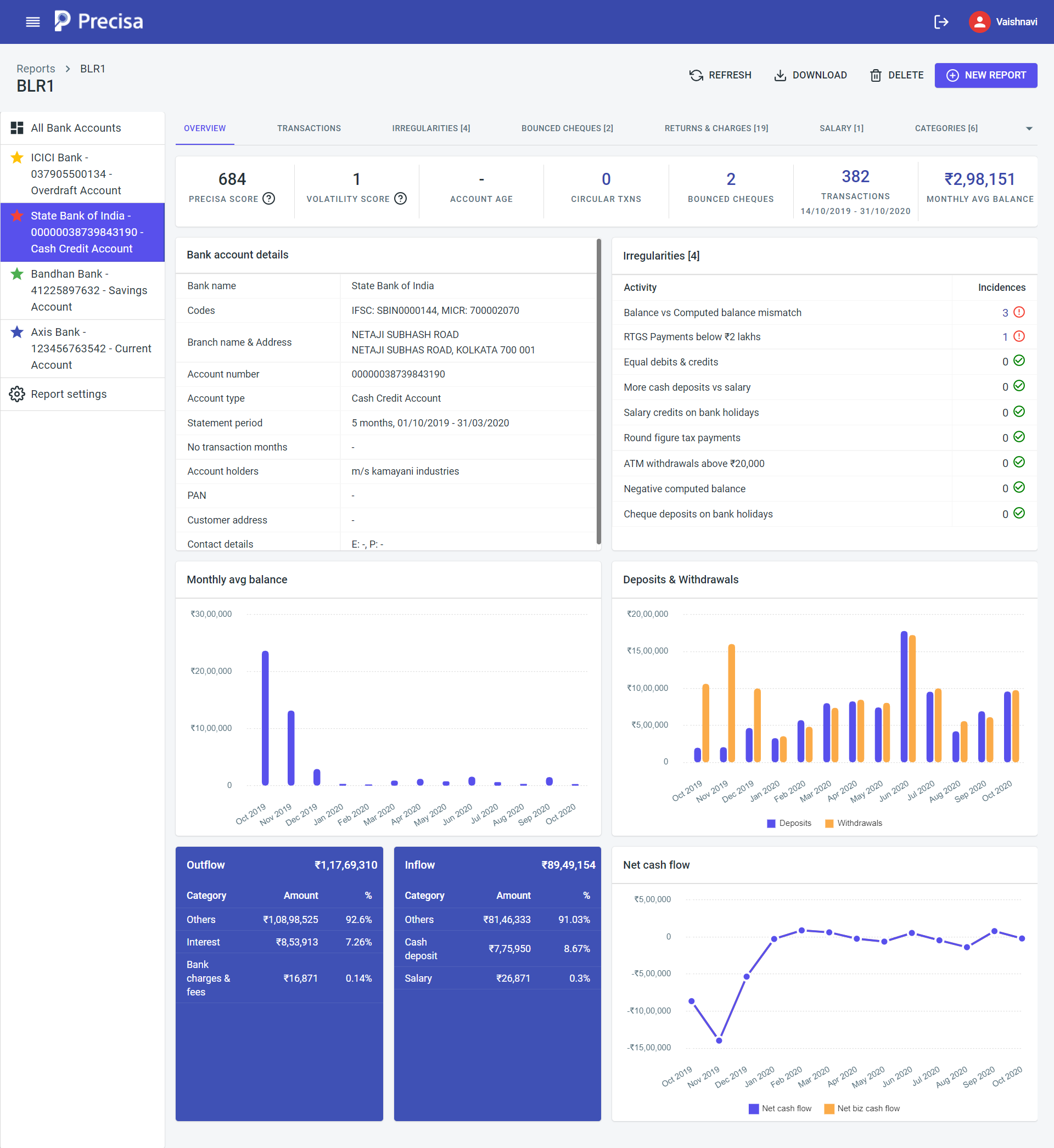 How to Use:
Once the bank Statement is uploaded using "Upload File", following  details are extracted from the statement automatically within seconds and displayed in the Bank Account section:
Branch details: IFSC code, MICR code, branch name and address
Account Details: Account holder name, account number, account type, joint holder name, account opening date, sanction limit
Account holder details: email address, address, phone number, PAN
Statement details: statement start and end date
Using the details extracted critical insights can be drawn. For instance, the age of the account can be found from the account opening date. Statement period and zero transaction months are calculated based on statement start and end dates .
This feature eliminates the need for manual entry of account details and reduces potential human errors while decreasing the time taken to aggregate and categorise customer details.
Use this quick guide on Bank Account Analysis for a complete overview of this and other features of Precisa and its range of capabilities.
If you have not used Precisa yet, how about a 14-day free trial?